Building a good customer experience does not happen by accident.  Please read our
BELOW:   –  This water spot appeared after a rain storm hit Palm Beach County.  In this case water entered the ceiling and walls through a leaking roof.  Alvin called us to investigate the extent of his home damage.  When we arrived, we have found that Alvin"s home had been facing water intrusion for a long time.  After we tested the ceiling and walls we found a high degree of moisture.  In addition to the moisture and water damage, we also found that mold had been growing as well.
ABOVE – By using our advanced water damage and moisture imaging equipment, we were able to pinpoint the areas that had suffered  the most serious water intrusion and damage.   By using our imaging equipment we were able to follow the path of the water from the home's attic, into the walls and to the floor.
BELOW – In these pictures you can see how the water soaked into the carpet.  When looking at the home's interior walls with the naked eye, the water damage is not always visible.  As a professional water and mold restoration company, our job is to find and track all the areas that have suffered damage.  Some of these areas are clearly visible, in other areas the walls look perfectly normal.
BELOW – In addition to infrared imaging cameras, we also use moisture test equipment.  Here you can see that our meter is almost at its peak reading.  This indicates that behind this wall there is a problem growing.  The presence of moisture could mean that mold is growing.  In situations such as this, where moisture is in a dark hidden location, mold will grow quickly.  Check out this article on mold and how mold grows. How mold grows and why moisture should be removed quickly.  In this article you will learn how quickly mold grows and why it should be removed immediately.
BELOW: – As you could see this Palm Beach County  home had suffered serious water damage.  Once the water penetrated the roof, the water traveled along the attic beams and along the homes interior walls.  It took a lot of testing to find all the places where mold and water damage occurred.  In some places removing the drywall was the only way to get to the moisture.
Rain water could travel from one corner of a homes roof through the walls, to other parts of your home.  Once a home suffers from Beach County water damage, it's important to call a professional restoration company as soon as possible. Over time the water could travel through your home, and also start the mold growing process.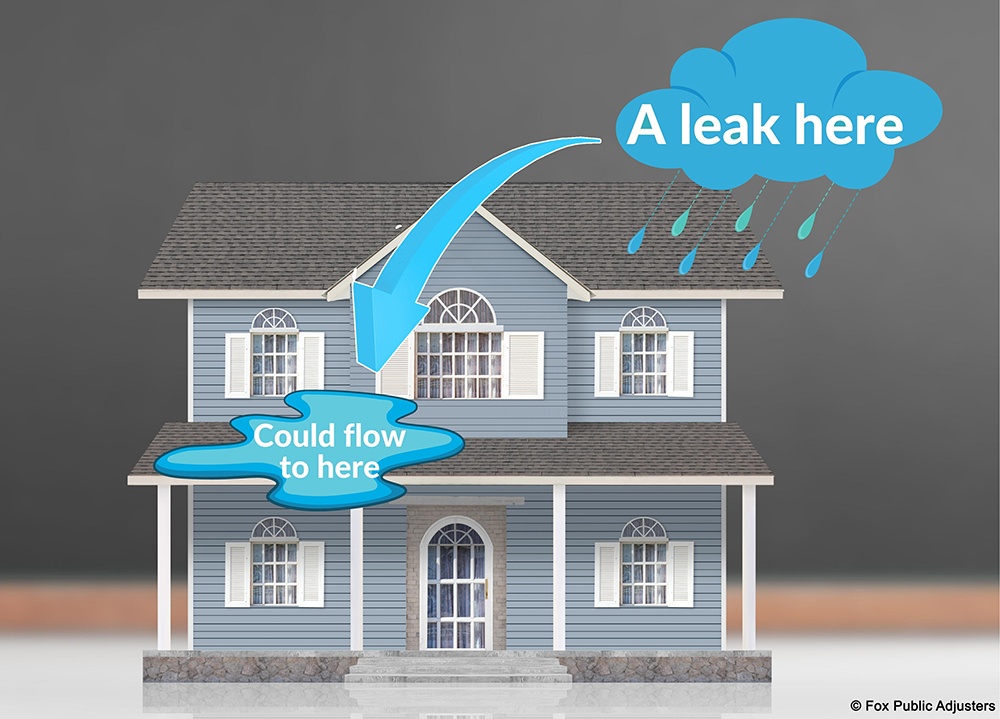 As your can tell from reading the above water entering your home could travel all through your home causing all kinds of water damage.  We are glad that we were able to restore Arlen's home back to re-damage condition.  Whenever, we are hired to restore a water damaged home, we make sure we use the highest quality mold resistant products helping to insure that your home is protected from future water damage.  In a storm or hurricane debris could travel at a high rate of speed causing a wide range of damage.  While there are no guarantees that a home or property won't take another hit, using the finished mold resistant building supplies can certainly help with piece of mind.